Exceptional Product. Remarkable Service
That's been our promise for over 60 years. We're a family-owned business that supplies custom windows, doors, millwork, and cabinets to homeowners and professionals for use in beautiful homes and businesses.
OUR PRODUCTS
The quality and flexibility you're looking for
We partner with luxury building supply manufacturers like Kolbe, Sierra Pacific, Smart, Velux, and more to provide product that competitively fits many styles, production times, and budgets.
We proudly distribute building supply products from the following and more: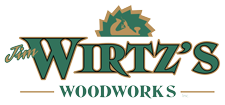 OUR SERVICES
The MMI Difference
We constantly seek to be an effortless part of our client's project through dedicated service, competitive pricing, and by providing the experience to confidently handle any related pitfalls you may encounter throughout your project.
Extensive Industry Experience
We're more than product suppliers, we're project managers. Many of our team have extensive knowledge on the construction process and can assist you with designs from concept through completion.
One Source Bidding
Save time and money by ordering everything through a single source. We coordinate the details when ordering multiple products across multiple vendors and we work hard to ensure that everything delivered arrives neatly and on time.
Nationwide Purchasing Power
Through Millwork Solutions, our nationwide family of building supply companies, we're able to offer greater flexibility and pricing on products across a wider spectrum of budget considerations.
Projects we've worked on
Wyndale
Custom Windows, Cabinets, Moulding
Fox Lake Village
Custom Cabinets, Windows, Doors
Hawthorne Hill
Custom Windows
Kenosha Light
Historic Remodel, Custom Windows