We consider the partners we represent thoughtfully in how unique their value us, how well they represent our market and how effectively they can respond to our and our client's needs. Each of our vendor partners have gone through extensive vetting to ensure that the products you choose are made with quality through the hands of mastercraftsmen.
Choose how you invite the outside in.
Go large. Go many. Go different. Our custom windows and doors can be built to almost any shape, size, and operation, allowing you to choose how to view the outdoors and let the light.

Casement Windows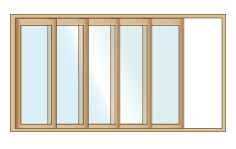 Multi-Slide Doors

Double-Hung Windows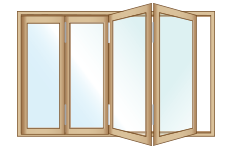 Bi-Folding Doors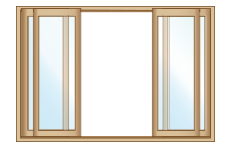 Lift and Slide Doors
Designed Unique. Built Unique.
Choosing a window and door is more than fitting a product into an open space or picking one from a shelf. We offer huge varieties of colors, species, hardware choices, screens, and glass so that you can create a look that's unique to you.
WE FEATURE
Kolbe Windows & Doors
"We're for the Visionaries"
Kolbe Windows and Doors is for people who are passionate about design, who care about the big picture and the smallest detail. They're for people who aren't satisfied with mediocrity.
They go beyond the mainstream options to defy the limits of function, performance and style.
View Architect Library
View Warranty Information
Visit Kolbewindows.com
OUR PARTNERS
We're proud to offer windows and doors from these manufactucers
Kolbe Windows & Doors
Kolbe Windows & Doors offers an array of window and door collections, along with nearly limitless custom options, that provide architects and homeowners the freedom to create and execute truly unique designs.
Learn more about Kolbe
Sierra Pacific Windows & Doors
Sierra Pacific Windows and patio doors come in every operating style you could wish for, plus all the options you could imagine: energy-efficient glazing, select woods, designer hardware, and a near-endless selection of colors, grilles and finishing touches.
Learn more about Sierra Pacific
ProVia
ProVia is a nationally known manufacturer of high quality entry door systems, energy-efficient windows, super polymer vinyl siding and artfully-crafted, manufactured stone.
Learn more about ProVia
Midway Windows & Doors
Midway offers a complete line of both new construction and replacement windows and patio doors. Their Alliance vinyl products are designed for optimum energy savings combined with pleasing aesthetic beauty.
Learn more about Midway
Jeld-Wen Windows & Doors
Jeld-Wen is a comprehensive source for reliable wood, vinyl and aluminum windows and patio doors; wood and molded wood fiber interior doors; wood, steel, fiberglass exterior doors; and garage doors.
Learn more about Jeld-Wen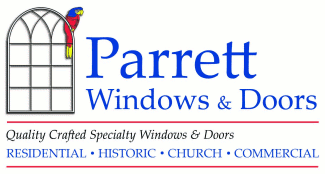 Parrett Windows & Doors
Parrett Windows & Doors is a leading nationwide manufacturer of quality, custom crafted wood and aluminum clad wood windows, doors, grilles and accessories. All of their windows and doors are custom built and hand crafted to fit your specifications.
Learn more about Parrett Windows & doors
Simpson Doors
With one of the broadest product lines in the industry, Simpson offers something for everyone. Choose from hundreds of exterior and interior door designs from panel doors to French doors to bifolds to decorative entry doors with matching sidelights and transoms. Select a wood or factory-primed door. And pick the style that best suits your home and personal taste.
Learn more about Simpson Door
Velux Skylights
VELUX is a global company founded on a vision of daylight, fresh air and quality of life - and these benefits are enjoyed in millions of homes around the world.
Learn more about Velux Skylights
Projects we've worked on
Wyndale
Custom Windows, Cabinets, Moulding
Fox Lake Village
Custom Cabinets, Windows, Doors
Hawthorne Hill
Custom Windows
Kenosha Light
Historic Remodel, Custom Windows